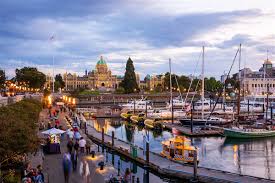 Victoria Real Estate Market Continues to Stabilize
October 1, 2018  A total of 533 properties sold in the Victoria Real Estate Board region this September, 16.7 per cent fewer than the 640 properties sold in September of last year, and a 10.3 per cent decrease from August 2018. Sales of condominiums were down 30.4 per cent from last year in September with 149 units sold. Sales of single family homes were down 9.2 per cent from 2017 with 285 sold this September.
"This year's housing market has continued to behave as we've expected, moderating after the record setting pace of 2016 and adjusting to various government measures such as tightening mortgage qualification rules that were intended to cool the market," says Victoria Real Estate Board President Kyle Kerr. "We continue to see a reduction in sales when we compare to recent years and prices stabilizing across the market, with some variation in value in niche, higher end homes."
There were a total of 2,646 active listings for sale on the Victoria Real Estate Board Multiple Listing Service® at the end of September 2018, an increase of 5 per cent compared to the month of August and 33.9 per cent more than the 1,976 active listings for sale at the end of September 2017.
"If you are considering buying or selling a home, you need to understand your local market, particularly in the context of your property type and price point," adds President Kerr. "Micro markets in our area behave very differently as they are influenced by different pressures. The under $800,000 housing market in some areas is under tremendous pressure as many buyers compete for these homes. The multimillion-dollar market in other areas is currently experiencing less pressure and we can see price flexibility coming into play in the 1.5 million dollar plus market. And although we saw a bump in inventory at the start the year, those inventory levels have stabilized as well. So buyers still face a market with much less inventory available than the historical average. Your local REALTOR® can help you understand the best way forward for your selling or buying plans based on current and granular data and market insights."
The Multiple Listing Service® Home Price Index benchmark value for a single family home in the Victoria Core in September 2017 was $832,000, while the benchmark value for the same home in September 2018 increased by 6.2 per cent to $883,700, slightly lower than August's value of $888,300. The MLS® HPI benchmark value for a condominium in the Victoria Core area in September 2017 was $457,700, while the benchmark value for the same condominium in September 2018 increased by 9.9 per cent to $503,000, exactly the same as August's value.
About the Victoria Real Estate Board – Founded in 1921, the Victoria Real Estate Board is a key player in the development of standards and innovative programs to enhance the professionalism of REALTORS®. The Victoria Real Estate Board represents 1,379 local Realtors. If you are thinking about buying or selling a home, connect with your local Realtor for detailed information on the Victoria and area housing market.
View our press release and summary here.
View our complete statistical package here.
For More Information Matt Eide